TECH PAC WHEELER
From $399.99
VETO Pro Pac's NEW TECH PAC WHEELER BACKPACK TOOL BAG ON WHEELS: COMES WITH a FRONT TOOL PANEL (always required) and a BACK Removable and Exchangeable V-SWAP ® METER PANEL; In addition, Laptop and Bulk Storage Panels can be swapped out on the BACK and are SOLD SEPARATELY. Additional panels may be purchased below.
Add to Compare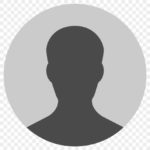 " I am a New York service/install technician for automatic doors, automatic revolving doors, manual doors and manual revolving doors. We are currently also working on low voltage, automatic sliding doors and many more products in that field. I have been at this branch for about 4 years, and in my 4 years I have been using a few brands consistently one of which happens to be Veto Pro Pac. I have tried most of your new products in the last two years, my favorite being your "Wheeler" line. I currently have the new Tech-XL Wheeler but I have also rolled the Tech Pac Wheeler in the dirtiest, rockiest places and also 10-20 blocks when parking in the city is scarce. Your brand has, by far, the most versatile, tough and organized product I had ever had the pleasure of using. In my trade, we use a wide range of bulky tools and precision tools and most of our products are torqued to spec, and leveled to the nearest 1/32nd and your bags always offer an organized storage solution that is the envy of my peers."
- Joshua L. - Automatic Doors/Senior Technician
The TECH PAC WHEELER is a rolling version of the best-selling TECH PAC backpack tool bag. Featuring additional volume capacity & Veto Pro Pac's proprietary V-SWAP™ system that offers the back meter panel to be swapped out with optional laptop or bulk storage panels (both sold separately), the TECH PAC WHEELER provides a versatile tool transport system functioning as both a wheeled and backpack tool bag.
PRODUCT SPECIFICATIONS:
Height (H): 21" (53cm)
Width (W): 14" (35.5cm)
Depth (D): 11" (28cm)
Handle Height (HH): 24" (61cm)
Weight (empty):  15 lbs/7 kg
Internal Volume: 2000in3/33L
Max Payload: 60lbs/28kg
MAXIMIZED TOOL STORAGE CAPACITY:
Waterproof Polypropylene plastic base with integral wheels and trolley system
Optional & stowable backpack shoulder harness
Quick release metal hasp supports load & allows easy access to rear storage bay
V-SWAP™ removable tool pocket panel system with alternate tool panels available & sold separately
48 interior and exterior tool pockets
Exterior manifold gauge & hose storage pocket
Thermoformed cushioned EVA back pad
Metal YKK® locking zippers
8" Electrical tape strap
Interior Gray pockets for better visibility
Magnetic screw catcher
5 year Limited Warranty
OTHER FEATURES:
Warranty: 5 Years (see Veto warranty terms and conditions)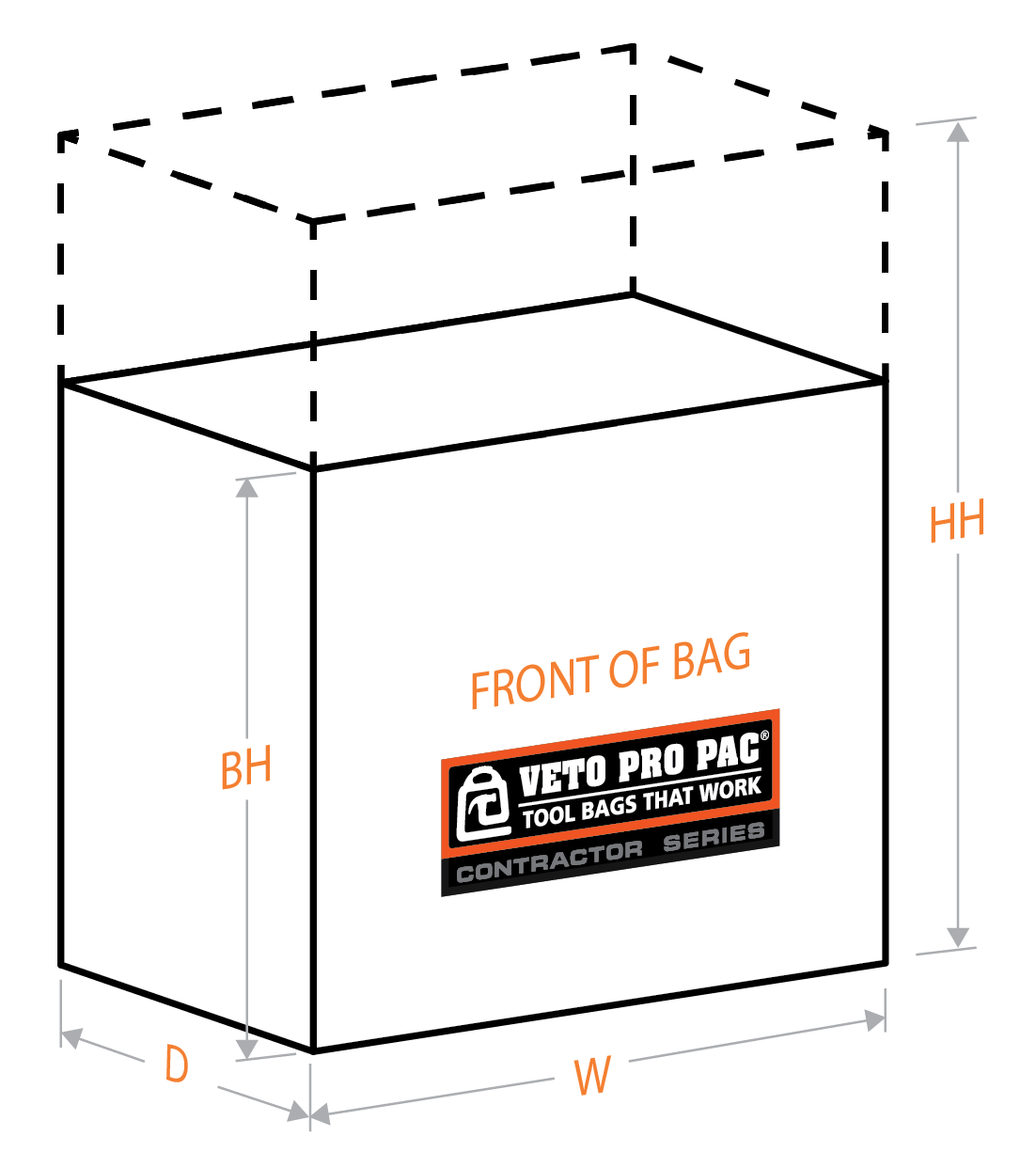 | | |
| --- | --- |
| Weight | 15 lbs |
| Dimensions | 14 × 24 in |
VETO PRO PAC TOOL BAGS PRODUCT CARE AND MAINTENANCE
Keep the Zippers Clean & Lubricated
Over time, dirt and grit will "clog" the zipper coils preventing them from staying closed. To keep this from happening, clean and lubricate your zippers twice a year (more often if you work on a job site with a high amount of airborne debris). To clean the coils: Scrub them with soapy water; a tooth brush works very well. After scrubbing the coils, blow them out with an air hose to dislodge any other fine grit that didn't dislodge with the brush. To lubricate the coils: Apply a silicone spray, beeswax or a zipper lubricant.
Protect the Zippers From Sharp Objects and/or Excessive Heat
Any sharp object or heat source is capable of permanently damaging the zippers. Once a zipper coil is cut or singed the zipper will not function and in most cases is not repairable. Most of the cut zipper coils we see are the result of sharp tools stored inside the bag with the sharp side facing up. Make sure to keep the sharp edges of your tools facing down in your bag and away from the zipper coils.
Don't Overstuff the Bag
Overstuffing your tool bag will very likely cause significant stress on the zippers that is above and beyond what the bag was built for and will eventually cause the zipper(s) to separate. If you have to work hard to close your zipper(s), your tool bag is most likely overstuffed… proceed with caution!
Download The Product Sheet of